Welcome to




Central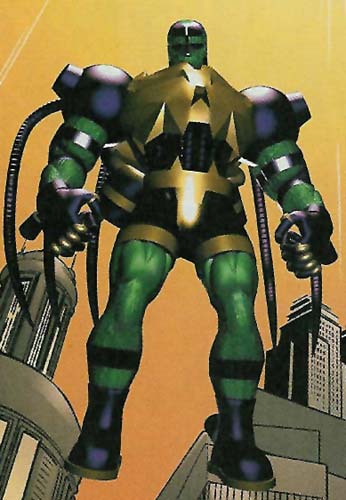 This site is graphics heavy. That is because I have a lot of cool pictures that I want to use somewhere, and I currently have access to a network, and that means superfast internet. Most of the pictures on this site don't have much to do with the page it might be on, so if you don't want to wait for the pictures to load, you don't have to.

I guess you want to know what all those links on the side mean. Here they are in a nutshell. You want more info? Then click on them.
First, I've listed the main sites I work on that are not connected to this site.
-DC/Marvel: The Merging is a fanfic site, where I am Editor-in-Chief. The site name kinda explains the basic gist of it. Go there for more info.
-World's Finest Fanfiction is just a site I set up for fanfic about the World's Finest heroes, Batman and Superman. Currently there is more Superman than Batman, and I would like to balance that out. If interested, just shoot me an e-mail with a story attached.
-The Shadow's Internet Sanctum is a fan site devoted to the Shadow that I made.
-Batman Online is a site about Batman that I started with some online buddies. However, it's been neglected far too much. The name is temporary, until we can come up with something cooler.
stuff on this site:
-My Fanfic Archive is just an archive of the fanfic that I can't fit elsewhere.
-Superman on the Radio is a mini-site I made dedicated to one of the best radio serials of the 1940s.
-Amos and Andy is just a page about the radio show. It was one of the first web pages I ever made.
-War of the Worlds - 1938 radio script and Green Hornet script -- what more do you need to know?
-Who's on First is a transcript of the famous Abbott and Costello routine.
-Dinky GIFs was one of my first web pages. It features a .gif image of the famous Taco Bell dog.
-backgrounds -- Wallpapers I've made for computers. They're made for really high-res screens, but it's easy to fit them for any other size.
-Comic recommendations -- I like comics. Here, I list the stuff I read, and other comic stuff.
-Christmas Story -- just something I came up with, combining a variety of sources. I never really finished it, though.
"Sites I work on" means sites that I work on for others.
I am a member of the Highty Tighties, the regimental band of the Virginia Tech Corps of Cadets. HT06 is my bud class, and that site is about us. I do 99% of the work, but it's not all for me, like the other sites. I am also on the web staff for the Highty Tighties, and have done a little work on the main site. Check it out. It's an awesome learning experience for me.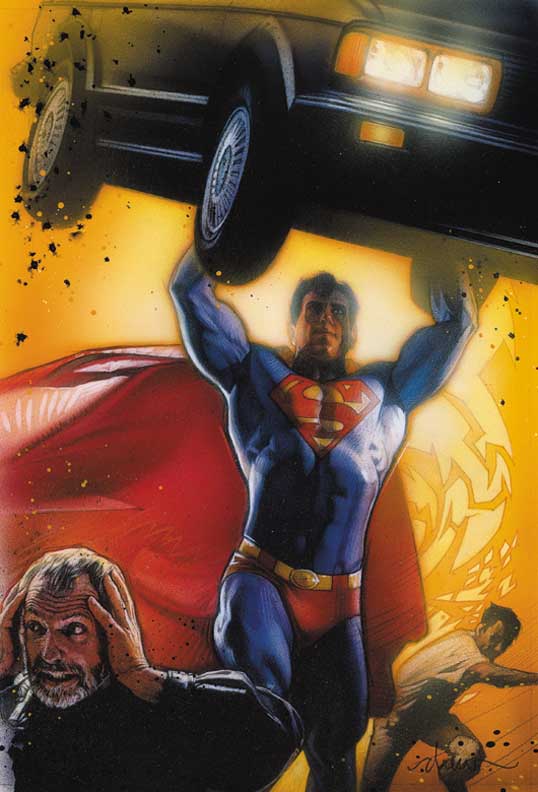 My favorite links
-Marvel and DC Comics are the two main comic publishers. I like comics, so most of the links are going to be comic related. The four message board links all go to various DC message boards. Gotham Central is a cool new series about the cops in Gotham. It's written by Ed Brubaker and Greg Rucka, with art by Michael Lark. The DC Archives are a series of hardcover books reprinting old comics. I don't have any, but the message board is cool, and it generally extends to cover reprints of all sorts.
-Newsarama is a comic news site. It's better than Comics Continuum that focuses mainly on comics in other media.
-Fantastic Four Plaza is a cool site devoted to the Fantastic Four.
-The eBay link takes you directly to the auctions for comic books.
-Sounds Unseen is a band made up of a bunch of guys that went to my high school. They're a year ahead of me, and they were all in the band with me, so I know them pretty well. Sadly, it's been a while since I've seen most of them.

MY STATE OF MIND!!!!!!!!!!!!!!!

This is from the Knightfall crossover in the Batman comics about a decade ago. It was one of my first GIFs, and I do plan on going back and redoing this eventually, now that I have the entire crossover, and better computer skills.





The best announcement I ever had at college.

Earth X - Universe X - Paradise X

I always wonder how most of the time, when several comic covers can be placed together to make a larger image, they still don't match up, even when does by the same artist? Ron Lim's 2099: Fall of the Hammer covers have that problem.

On the left is the finished image after I had taken it through Photoshop. On the right is the original image, as it appeared in Fantastic Four Annual #6, reprinted in Fantastic Four #54/483.

First, I put the image in Photoshop and took out all of the color. I then recolored Reed. Because of the quality of the original art, combined with what the scanner did because it was glossy paper, I had to use the smudge tool to smooth out Reed's face and hair. I used the same color for his uniform, but used his facial color from the cover of FF #52/481.

Then, the fun began. I took each object, one at a time, and made new layers. I then did all sorts of different stuff to them to make them look real.

Some neat tricks: The red planet was made using the watercolor effect after adjusting the color balance to red. The ring around that planet was colored by using the stamp tool. I found a picture of a forest in the winter that came with my computer. I used the rubber stamp tool, and stamped the ring. The planet to the right of the red planet was made by stampping various points of the cover of Fantastic Four: The World's Greatest Comics Magazine #1 and then swirling and smudging.